NFL MTV Week 8 Update: Broncos Fans Should Prepare for Losing.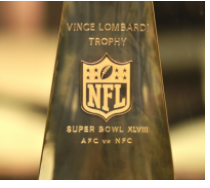 Sorry to all of the Broncos fans out there who got hopeful after last week's win but you should prepare for a lot more losing.  The trade deadline shows Bronco's management's lack of trust in their ability to win.
I went 8-6 last week. (No prediction for the Thursday night game).  
Solid effort but not great. 
Here are my predictions for the week.
Colts vs Patriots – prediction –  Colts (Colts QB gets first win of the season.)
Packers vs Lions – prediction – Lions (After second-half collapse vs the dolphins the Lions bounce back.)
Chargers vs Falcons – prediction – Chargers (Coming off a bye week the chargers are ready to win.)
Bills vs Jets – prediction – Bills (New york jets are still the jets.)
Vikings vs Commanders – prediction – Commanders (Vikings are good but overrated)
Panthers vs Bengals – prediction – Bengals (Joe Burrow has a challenge without chase but he can fight through against a bad team.)
Raiders vs Jaguars – prediction – Raiders (Two disappointing teams battle.  Raiders have more potential.)
Dolphins vs Bears – prediction – Dolphins (A close game that the dolphins pull out.)
Seahawks vs Cardinals – prediction – Seahawks (Seahawks sweep the Cardinals in a blowout.)
Rams vs Buccaneers – prediction – Buccaneers (Both of these teams are disappointing this year but the Rams have looked worse.)
Titans vs Cheifs – prediction – Titans (Titans prove they are a contender in a top-heavy AFC)
Ravens vs Saints – prediction – Ravens (Lamar Jackson has a good game against the Saints.)
Thanks and see you next week.