NFL MTV Update Week 7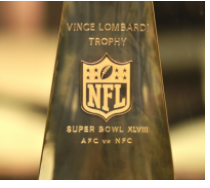 I went 10-4 last week.  Good week for me. Lets keep it up. 
Here are my predictions for week 8.
Bears vs Cowboys – Prediction –  Cowboys (The Bears aren't good but they find a way to stick in games. Still I think the Cowboys pull out the W.)
Dolphins vs Lions – Prediction –  Dolphins (the Lions collapse continues.)
Panthers vs Falcons – Prediction –  Falcons (The panthers win was a fluke kast week and they will lose.)
Steelers vs Eagles – Prediction –  Eagles (They stay undefeated.)
Cardinals vs Vikings – Prediction – Vikings (Cardinals are a disappointing team.)
Broncos vs Jaguars – Prediction –  Jaguars (The Broncos suck and London won't change that.)
Patriots vs Jets – Prediction –  Jets (Jets will win even without Hall.)
Raiders vs Saints – Prediction –  Raiders (The raiders get one step closer to .500.)
Titans vs Texans – Prediction –  Titans (The Texans aren't good.)
Giants vs Seahawks – Prediction –  Seahawks (In this game of the week the Seahawks blow out the Giants.  Jones falls flat.)
Commanders vs Colts – Prediction –  Colts (What a QB battle.)
49ers vs Rams – Prediction –  Rams (Rams coming off a bye will have the edge in this tight match.)
Packers vs Bills – Prediction –  Bills (I bet the NFL thought this was a good matchup when they scheduled it.  Now this game will be boring as the Bills run over the Packers.)
Bengals vs Browns – Prediction –  Bengals (With Joe Brrrr playing this way the Bengals can't lose.)
Thank you and see you next week.