NFL MTV Update Week 5: Broncos Banned from Prime-Time!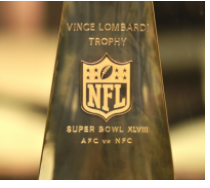 Week 5 has finished up and boy do the Broncos suck.  The Broncos can't score touchdowns. 
I went 9-7 last week in my predictions.  Not great but still a winning record.  Lets see if I can keep the streak alive.  
Commanders vs Bears – Prediction – Commanders (Will be close but the bears really suck.  They won't be able to pull out the game at home.)
Ravens vs Giants – Prediction – Ravens (Lamar Jackson goes off against a super hot giants game.)
Jaguers vs Colts – Prediction – Colts (The Colts defense shuts down Trevor Lawrence in low scoring affair.)
Patriots vs Browns – Prediction- Browns (After disappointing losses the Browns finally pull it off.)
Bengals vs Saints – Prediction – Bengals (Joe Burrow wins game.  Saints aren't that good.)
Buccaneers vs Steelers – Prediction – Buccaneers (Tom Brady outplays Piccket.  Not that that is saying much.)
49ers vs Falcons – Prediction – 49ers (Game is going to be close but the 49ers defense is too good.)
Jets vs Packers – Prediction – Packers (Packers bounce back after embarrassing loss.)
Vikings vs Dolphins – Prediction – Vikings – (The Dolphins need Tua and with out him they are struggling.)
Panthers vs Rams – Prediction – Panthers (Bold prediction for the 1-4 Panthers but the Rams aren't playing well.)
Cardinals vs Seahawks – Prediction – Seahawks- (People are saying that Geno Smith is a frontrunner for comeback player of the year but that is disrespectful.  He is plahying as a mvp frontrunner.)
Bills vs Cheifs – Prediction – Bills (Josh Allen revenge game.)
Cowboys vs Eagles – Prediction – Cowboys (Cooper Rush hands the Eagles their first loss.)
Broncos vs Chargers – Prediction – Chargers (The Broncos lose and drop a goose-egg.)
Thank you and see you next week.