NFL MTV Update Week 4: The Broncos Start to Tank!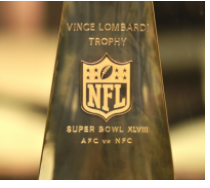 Well, week 4 is a wrap.  One thing that is definitely true is that the Bronco season is over.  Only the most delusional fans think that the Broncos can turn around.  With their turnover problems and injuries, I would start tanking right now.  The only downside of that choice is the Seahawks (who upgraded their QB in a trade with the Broncos) will get their first 2 picks of the draft.  Pete Carrol knew what he was doing.
Special Edition – Top 3 MVP Candidates of the first quarter of the season
Josh Allen
Geno Smith
Lamar Jackson (If he can finish a game)
I went 11-5 in my predictions in week 3.  
Let's see if I can keep up my hot streak this week,
Colts vs Broncos – Prediction – Colts (Broncos continue to suck.  Plain and simple.  You can't win games with their QB level of play and lack of ball security.)
Giants vs Packers – Prediction – Packers (Packers destroy the Giants and show they are fakers.)
Lions vs Patriots – Prediction – Lions (This high-flying team recovers from the loss to the Seahawks and beats the Patriots.)
Chargers vs Browns – Prediction – Browns (Really close game.  Brisset has a game-winning drive.)
Texans vs Jaguars – Prediction – (Jaguars bounce back at home and beat winless Texans.)
Falcons vs Buccaneers – Prediction – Buccaneers (Without Patterson  the Falcons will struggle to move the ball.)
Steelers vs Bills – Prediction – Bills (Is there really anything to say.)
Dolphins vs Jets – Prediction – Jets (Without Tua, the Dolphins struggle.  Bridgewater plays well enough to win but the Jet's offense won't be stopped.)
Bears vs Vikings – Prediction – Vikings (The Bears aren't good.  The Vikings should not worry about this game.)
Titans vs Commanders – Prediction – Titans (This game will have Commander fans asking why they traded for Carson Wentz.)
Seahawks vs Saints – Prediction – Seahawks (Geno Smith!!!!  Is there anything else to say?  Seahawks blow out the Saints.)
49ers vs Panthers – Prediction –  49ers (The 49ers are the better team but they are not consistent.  They will have a bad game and lose to a bad 49ers team.)
Eagles vs Cardinals – Prediction – Eagles (In this battle for the sky the Eagles will feast on the Cardinal's guts.)
Cowboys vs Rams – Prediction – Cowboys (A struggling Rams team will lose to Cooper Rush.  How will you bring back Dak after this dominating performance by rush.)
Bengals vs Ravens – Prediction – Bengals (Joe Burrow will outperform a Ravens team that can't seem to close games.)
Raiders vs Chiefs – Prediction – Raiders (Raiders keep winning after smoking the Broncos.)
Thank you for reading,
See you next week