NFL MTV Update Edition 3: Geno Smith>Russel Wilson ?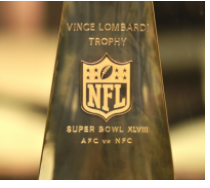 Welcome back to the NFL review from DSST Montview.
Sorry that I missed Week 2 Review.
Now onto Week 3 review.
There were many upsets this week, as the Jags destroyed the Chargers and the Colts beat the Chiefs.  For the Broncos Russel Wilson continues to disappoint as the offense can't get moving.
The most overrated player of the week so far is Amon-Ra St. Brown.
Below are my predictions for each game in week 4.  
Dolphins Vs Bengals — Prediction – Bengals (Dolphins get first loss of the year in the high-scoring game)
Vikings Vs Saints  — Prediction – Vikings (Jameis Winston continues to suck as the Saints get blown out by Kirk Cousins and Co)
Seahawks Vs Lions  — Prediction – Seahawks (Geno Smith continues his high level of play as the Seahawks get back on track)
Jets Vs Steelers  — Prediction – Steelers (Joe Flacco won't be able to do enough to win this game.)
Bears Vs Giants  — Prediction – Giants (Even without WR1 Shepard, the Giants are able to rely on the run game to win this close game against the Bears)
Titans Vs Colts  — Prediction – Titans (Derrick Henry wins the close game against JT and the Colts )
Chargers vs Texans  — Prediction – Chargers (Burkhead has a big game for the Texans but can't close out against a disgruntled chargers team)
Browns Vs Falcons  — Prediction – Browns (Jacoby Brissett continues his high level of play for the browns in a comfortable win against the falcons)
Commanders Vs Cowboys  — Prediction – Cowboys (After the Cowboys win this game, Cooper Rush is going to make it hard for the Cowboys office to go back to Dak Prescott)
Jaguars Vs Eagles  — Prediction – Eagles (Eagles continue to fly high and stop a Jags team that is coming off a big win.)
Bills Vs Ravens  — Prediction – Bills (Bills will bounce back in a big shootout.  Quarterbacks will combine for 9 touchdowns)
Cardinals Vs Panthers  — Prediction – Panthers (Panthers win in a close game because Murray did not watch enough film)
Broncos Vs Raiders  — Prediction – Raiders (Broncos fans will be wondering why they traded for Russel Wilson after this trade)
Patriots Vs Packers  — Prediction – Packers (Packer's defense stunts the Patriots who might not have their starting Quarterback)
Chiefs Vs Buccaneers  — Prediction – Buccaneers (Tom Brady will continue to show he is the GOAT with this dominating win)
Rams Vs 49ers  — Prediction – Rams (Jimmy G continues to be Meh)