Super Bowl Champs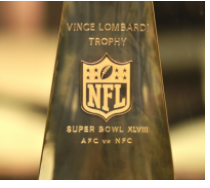 The Buccaneers blew out the Chiefs in Super Bowl 55.  The final score was 31 to 9.  For the first time all year Kansas City was not able to score a touchdown.  Delivering Patrick Maohmes first double digit loss.  Even with an early goal line stand the Chiefs were not able to come back and beat the Bucs.  A big factor in the Chiefs loss was Patrick Mahomes.  Mahomes finished third in the MVP voting this year but had a poor performance against the Bucs.  Throwing no touchdowns along with 2 interceptions at a 53% completion percentage and averaging 5.5 yards per attempt Patrick Mahomes had one of the worst games of his career.  While you can definitely put blame on Mahomes you can't look past the fact that his revivers had lots of critical drops from early in the game to the 4th quarter.  The defense also had lots of critical penalties which allowed the Bucs to score a touchdown on the last drive of the half to give them momentum.  The Chiefs got the ball back to start the second half and scored a field goal but were unable to score the rest of the game.  The Buccaneers defense was definitely a star of the game.  
A survey from around school showed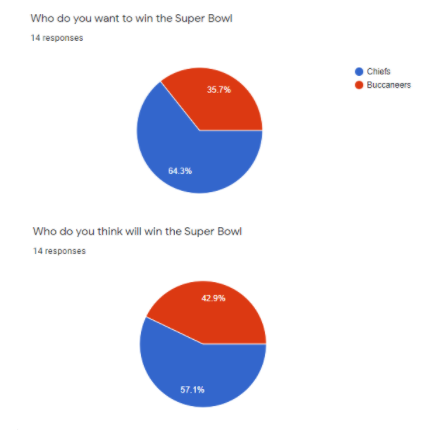 Here we can see That the majority of the people thought that the Chiefs would win and wanted them to.  Well there is always next year.