The First Female to Coach in the NFL
Katie Sower, the first female to be an assistant coach in the 2020 NFL season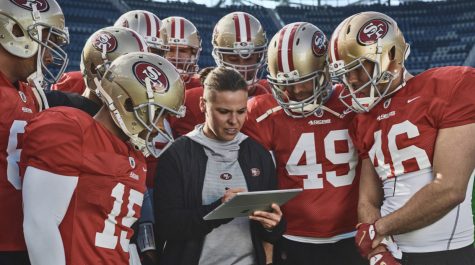 On January 2nd 2020, the San Francisco 49ers played against the Kansas city chiefs in the super bowl. The Kansas City Chiefs won 20 – 31.as in the first quarter the Kansas city chiefs had 7 and the San Francisco had 3. 
The 2nd and third quarter, the San Francisco seemed to come back strong with 7 – 3 2nd quarter and 10 – 0 the 3rd quarter. But the Kansas city chief had found a way to come back stronger than the 49ers by earning 21 points during the final round, and the final score was 20 – 31.
Even though San Francisco lost, and some of their fans are disappointed,  they definitely left something that is remarkable.
The San Francisco 49ers is the first football team that made it to the NFL with a female assistant coach.  
Katie Sowers, a 33 years old woman who has been the assistant coach for  the 49ers football team since 2017. She was a professional football player  in the women's football alliance as a quarterback.
Katie sower leaves many women, inspiring them to dream big and they can do anything they put their mind into.