Humans Of Montview: Harun hamma
This is Harun Hamma, the sophomore point guard of Montviews Basketball team and the MVP of the 4A Frontier League. He is a man that has accomplished so much in such a short amount of time in high school and will go on to do even more. However, it hasn't always been easy for this upcoming star.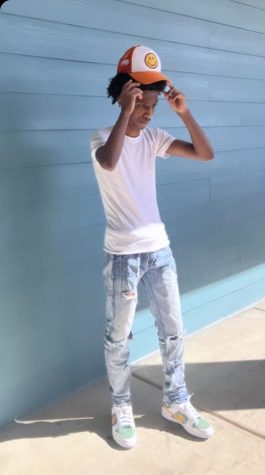 Harun was born in close-knit community in Kenya. He had to leave his family behind to chase his dreams in the land of opportunity. In his own words, "[one] of the biggest sacrifices I made was leaving my home in Kenya and leaving my family in Kenya to come here to accomplish my dreams." One can only imagine how difficult the process had to be to say goodbye to the loving faces who raised you and this is exactly what Harun had to go through. The challenges didn't end there.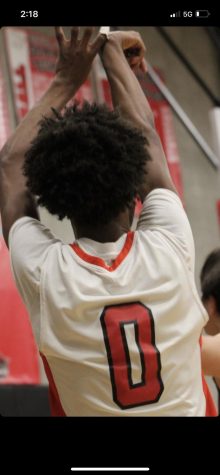 Now, Harun has to achieve his goals of playing basketball professionally. He is already well on his way. After all, becoming the MVP of a 4A Frontier League is no simple feat. When you watch his fast-paced playing style, you become stuck in a trance where you notice how all his movements contain a purpose. The years of playing basketball, drills, and workouts all come together on the basketball court from the moment he puts on his sneakers. Each crossover, fake out, and euro-step play a role in the game and he knows how to use every skill effectively. He gained this ability from training daily with his coach and never skipping practices. The sheer dedication to wake up every morning and stick with his grind is one of his most admirable qualities. It requires great discipline to never quit on your goals and Harun demonstrates this discipline on the daily.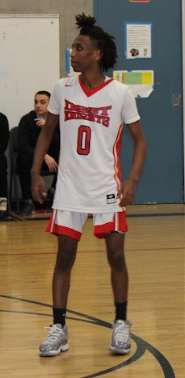 Harun carries an ability that is hard to come by nowadays. He has the strength to push through hard times and never give up even when the odds are stacked against him. Of course, it's inevitable that negative thoughts can get into someone's head. He explained that, "one of my weaknesses is sometimes telling myself in my head to give up." He acknowledges that this is a quality that he holds and actively works to change that. This is because he knows who he is working for. He's trying hard every day to make his coaches, friends, and family back in Kenya proud.
Harun is already making his dreams come true. He has even received a college offer to play basketball during his sophomore year! This is incredible for his goals and shows just how bright his future will be. There is no doubt that his future will be filled with more and more challenges but he is already defeating the odds that he faced before. With only 60 people getting drafted into the NBA every year, Harun has a lot of competition but there is no doubt in my mind that he will tower on top. Congratulations Harun and keep going hard.