Senior Spotlight | Ebenezer Shibatu
Q: How was your first year at DSST?
A: "It was ok, good at best. I came to DSST my 8th grade and it was really hard to adjust. New work, new people, and just a whole new culture."
Q: How has your experience changed from your first year to your last year at DSST?
A: "I feel like I have more confidence and am able to handle a lot of things that are thrown at me. I just feel more prepared to go out into the world on my own."
Q: How do you expect your senior year to go?
A:" I expect work to be hard but for things to be more fun because you know as you get older you can do more."
Q: Favorite memory through your high school experience?
A: "ONE of my favorite memories is my sophomore year when the varsity basketball team made it to the Final Four and I went to the game at the University of Denver. The atmosphere was so hype and you could barely hear anything. We ended up losing that game, but still a great experience."
Q: Do you feel prepared for college?
A:"Kind of but there are many options and I wanna chose the one that's best for me"
Q: What are you looking forward to after high school?
A:"Im looking forward to hopefully going out of state and experience something different"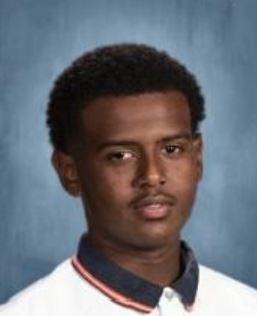 About the Contributors
Amariyana Norris
Hello, its Amariyana here, I'm not very well with description of myself or just in general so there's a....I guess a fun fact about myself. I also hope...