Muslims in China
In case you haven't been informed, China has built approximately 380 " re-education" camps detaining up to 3 million Muslims as of 2019. Rather than being released, many detainees were being sent to prisons and other facilities, an investigation found, citing satellite images of new and expanded incarceration sites. An investigation by The New York Times last year found that courts in Xinjiang — where Uighurs and other large Muslim minorities make up more than half of the population of 25 million — sentenced 230,000 people to prison or other punishments in 2017 and 2018. And 3 million as of 2019. China is trying to sweep this under the rug, as they are trying to eradicate or lower the population of Muslims in China.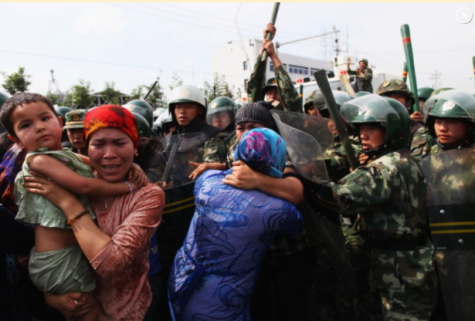 They have faced countless abuses including, interrogation, starvation, sexual assault, sterilization, being skinned alive, rape and even death. They are purposefully sterilizing Muslim women to decrease the population of Muslims in China. They are being sexually abused and forced to have abortions even late in their pregnancies. The Chinese government is trying to ignore this and even deny the fact that this is happening despite more and more information and evidence coming out, and they are covering these camps up as "re-education" camps, when they are literally concentration camps. Uighurs have been called extremists for simply practicing their religion. The death toll in these camps have even exceeded the holocaust. This is the second holocausts happening, history is repeating itself and the whole world is silent.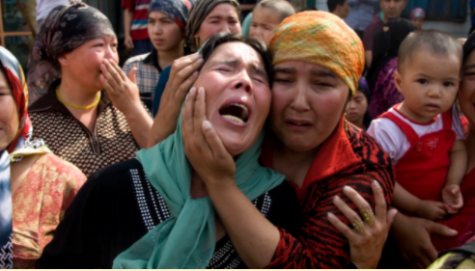 Outside of the camps, Uyghurs face constant surveillance, travel restrictions, and family separation. They have been forced to eat pork, and drink alcohol as a form of denouncing their religion. They also have been forced to remove their hijab, and there are pictures of them cutting the hijab and long dresses of the women. The Chinese government has even gone to the lengths of destroying Mosques, a sacred place of worship for Muslims. The Keriya Mosque located in Xinjiang, China, was a mosque that was built almost 800 years ago, and is now destroyed. That mosque was once filled with thousands of worshippers, and now it is no more than rubble.