MTV Bards Podcast: October 2020 Predictions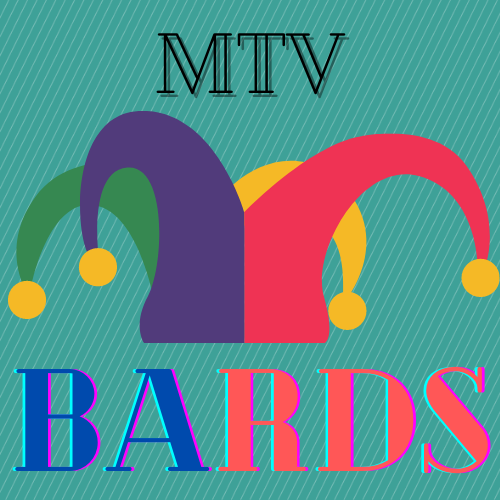 Transcript:
N: Good time of the day, Montview Bards. I'm Nico Sbrocca
M: Hello everyone! My name is Mia Tyler.
N: And we're here to give you our predictions for October 2020.
M: Starting off, Nico is going to explain the threat that the slippery creatures known as dolphins may cause us in the upcoming weeks.
N: Thanks, Mia. On October 7th, officials reported seeing multiple dolphins wearing soldier uniforms believed to be fashioned from seaweed and various leather. They reportedly swam to the Miami shore and did that thing dolphins do until they gained someone's attention. One man by the name of Johnson was among the witnesses of this event. Here he is in an interview with us about what happened.
"J: Those dolphins just swam up and did that thing dolphins do until a bunch of people were standing around them.
N: And what happened once they got everyone's attention.
J: Well one of them looked at us and said to us he said something about a message from the First Republic of Atlantis. Said something' about declaring war against their oppressors, I don't know.
N: Do you believe this is a possible declaration of war?
J: Well I don't know, sir. I guess they weren't too specific.
N: When do you believe the first strike will be.
J: Well they weren't exact on the details, but I'll let ya know if a dolphin comes around declaring death before dishonor again."
M: Adding onto beloved creatures suddenly turning seemingly nightmarish, an Animal Crossing rumor found to be true after several psychologists have reached out to Nintendo, regarding the glitched character known as Rumple. Rumple has been caught harassing villagers with menacing chat texts and even more disturbing demonic chants. Luckily a local Animal Crossing player got the strange phenomenon on tape. -Play sound- We are still looking into this and awaiting updates from nintendo. But until then if you spot a red bunny roaming your island, please turn the game off until further notice.
N: Speaking of possible demonic connection, Jeff Bezos just announced his new Amazon Prime Video gameshow called, "The Amazon Charity Show". Bezos explained that he goes to homeless shelters and offers a group of lucky people living there a shot at competing for a prize. Competitors go through a series of tasks, including trivia questions on home ownership, and honorable dueling. After each show, the last surviving contestant is rewarded with 3,000 dollars. In the form of a McDonalds gift card redeemable only at a store where the ice cream machine is working. 
M: Along the lines of kids in danger, a local suburban mom group on facebook has analyzed the supposed teen laugh slang, "asdfghjkl," to be trying to sneak out. Here is the acronym the facebook group known as "P.H.I.L" has decoded
N: Always
M: Super
N: Duper
M: Friendly
N: Gus
M: Home
N: Jeans
M: Kangaroos
N: Leg
This acronym serves as a bat signal, for kids up to no good. If your teen sends this, they will most likely be at a party within the next twenty minutes. Suburban mom group "P.H.I.L." suggests to shackle your child to their bed, in order to ensure that their teenage years are fulfilled and spent at home with you, instead of with their friends creating memories that they will cherish forever.
N: Giant snakes are here and they're taking your jobs. But- 
M: That's all for this episode of, "dsst bards," next episode we'll be meeting with Gordon Ramsey to have him harass several dsst students to get their lives back on track.
N: Also-
07-19-22 25-26-09-23 04-19-12 19-22-15-11-22-23 04-09-18-07-22 12-21 12-13-15-18-13-22 18-14-11-22-09-08-12-13-26-07-18-12-13-08 07-19-26-07 18-08 04-19-22-09-22 02-12-06 08-19-12-06-15-23 20-12 07-12 21-18-13-23 07-19-22 13-22-03-07 24-15-06-22 12-13 07-19-18-08 15-12-13-20 19-06-13-07 18-21 12-13-15-02 02-12-06 04-18-08-19 07-12 16-13-12-04