Are Denver Broncos fans overhyping Drew Lock?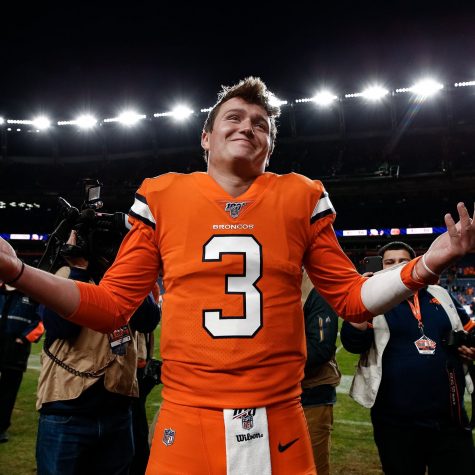 I've been a Broncos fan since I was a little kid, I supported them my whole life. But as broncos fans we know about the QB problem before and after Peyton Manning. After John Elway retried the QB problems started the broncos had Brian Griese, Jake Plummer, Jay Cutler, and then Tim Tebow we all thought he was going to save the broncos but it never happen. Then came the big man Peyton Manning who saved the QB problems in Denver. But I got to say the No-fly zone defense saved Peyton many times. Then the QB problem started again we had Trevor Siemian, Joe Flacco and many problems. But when Drew Lock played his first game as a rookie every broncos fan on the planet was going crazy broncos fans were comparing drew lock to brett Favre. The overhyped around the kid is too much. But hopefully he can win us a super bowl.
About the Writer
Mabior Mabior, Writer
My name is Mabior Mabior, I am 15 years old and a 10th grader that goes to DSST Montview. My favorite classes are Chemistry and World Lit. I was born in...