Netflix Reviews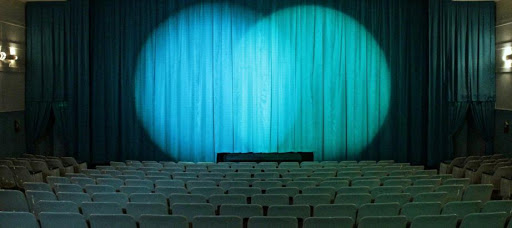 One of the best ways to relax and calm down during this pandemic is to enjoy a great movie. Or in our case, some not so good movies. Our first reviews are for The Kissing Booth on Netflix, a film released 2018 with 6.1/10 on IMDB. Is the rating justified? What did our 3 movie experts have to say about it…
Sanitago Hernandez:
This movie does not know what it is. That is the major downfall.  It is an adult film without anything happening. All of the bad acting and weird tension with nothing worthwhile. It needs to figure out what it is. I personally was entertained , but still did not enjoy it. Just like my opinion on Trump's presidency. It is entertaining, but I do not enjoy it. Furthermore, it is all white people. In conclusion, a school would not allow a kissing booth in the first place so anyone who really likes this movie also probably likes the emoji movie.
Santiago's rating: 2/1o
Titus:
  I've based my opinion on research I've obtained via the internet. Honestly, it's more confusing than anything else. It appears to be a movie similar to the lines of  High School Musical at some points but then it becomes to that of  an adult comedy.  As stated earlier by Santiago, I really didn't understand where it was coming from. Is it a kids/teens film or is it an adult film? The movie ( the trailer I've seen)  seems to linger in between two audiences and that I do not like. Yes, many movies seem to do the same thing, however, they are still primarily targeted to a specific audience. Adding a bit more to this, I would also say that it's a bit hard to gage whether or not this is appropriate for most ages. There are times when the movie is very affectionate, however, there are other times where the movie steps on or even over the line.  Again, there are other movies that do the same thing. But this movie seems to be written for teens yet  it in fact is directed to adults.  But I will give the movie credit. Most "teen" movies that come out revolve around school. However, this film (from what I saw) , directed it's story outside of school. At least the writers took the time to appreciate the lives of highschoolers. All in all, I say it could be a sweet movie if it was not  targeted to multiple audiences. 
However, don't take it from me. After all, my innocent mind wouldn't allow me to  even watch the movie. Just don't be alarmed when you see  something that would normally be in an adult comedy.  From what I've seen 5.6/10.
The Kissing Booth is a movie on Netflix. Go check it out. Or don't.
 Max:
Wow there is a lot of kissing in this movie. The Kissing Booth on Netflix is something that should really only be watched in a time of desperation. Considering our current situation, now seems like an appropriate time. The Kissing Booth provides a look into Elle's life as a high school junior who happens to be in love with her best friend Lee's older brother. Due to the relationship between Elle and her friend Lee, they decided that older brother Noah was 'off limits'. But do you think that's stopped Elle? Not much of a movie if it had. Anyway, between all the before mentioned kissing and dramatic fights and unrealistic high school scenes, the movie focuses on friendships and love and supporting others. As far as move messages go, it wasn't a bad one. Yet watching it all unfold, well let's just say there was a lot to take in. The acting was not bad, and the cast had some experienced members involved. The story line, while a bit strange, made sense in a way and there was not a lot left unanswered. However, there were some…interesting scenes. A lot of stuff felt out of place and very unrealistic. It didn't flow as well as it could have, and something always felt off about what was happening. It's one of those movies where it is clearly for fun and a total joke, but not done in a way that justifies it being a joke, if that makes any sense. The audience was all wrong for the film. Just because you want to provide crazy drama in high schoolers life doesn't mean you don't have to try to make the rest of the movie reasonable. That said though overall it was decently  well done. If you feel like there is absolutely nothing left to watch, head on over to Netflix and check out The Kissing Booth. I can't promise you'll like it, but I can promise there is indeed a booth where people kiss. Overall, 6.5/10.